Welcome to Summer Flashback!   What better way to celebrate the lazy days of Summer than with an easy post to write on Fridays.
Create your post and link it up anytime on Friday. (I go live with my posts at 9 p.m. PST on Thursday evening)
Grab the linky code and share if you want to.
Visit at least 3 other Summer Flashback posts and say hi!
This week's Summer Flashback idea came from Shanna at Motherhood on the Rocks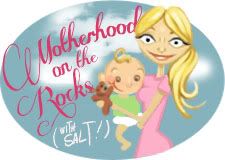 Tell us your favorite childhood childhood food/snack!
My favorite meal my mom made was her beef stew and I loved it when she put dumplings in it.  I can remember coming home from school and the smell of stew would meet me at the front door.  Mmmm…I might need to make it sometime soon!
Next week's flashback…give me an idea and I will link your blog up next week!
Pin It