Perhaps many of us have witnessed our mothers and grandmothers dealing with sewing machines back when we were growing up. As kids, many of us may have found these sewing devices rather interesting that we even dared to touch it or try it even when the grown-ups clearly forbade us to go near it. Although we may have seen the machine as something cool and easy to operate when we were little kids, it is more complicated than we actually think it is.
Now that we find ourselves in the age of wanting to actually purchase a sewing machine, there are several factors that come into play.
Especially for beginners, there are questions that have to be answered before actually buying the machine. Some of these important considerations are the following:
The Questions to Ask
First and foremost, ask yourself how much you are willing to spend for this machine. Fortunately, there are good quality sewing machines for beginners that are priced lower than $100; take a look at Grandma Likes To Sew for more information regarding the best sewing machines at the most reasonable prices.
However, if you are not a beginner, you may be willing to spend more for the sewing device especially if you want to do an upgrade from your current machine. Determine first the price range which you are willing to negotiate with.
Which is better for you, mechanical or electrical?
The modern computerized or electrical sewing machines will obviously come with a much greater price and so for those beginners, it may be more clever to start with mechanical or manual machines since they can stand more abuse compared to the ones that come with touch screens and other modern features.
If the budget is not quite out there then mechanical machines are the best option as they will still do well the basic sewing tasks.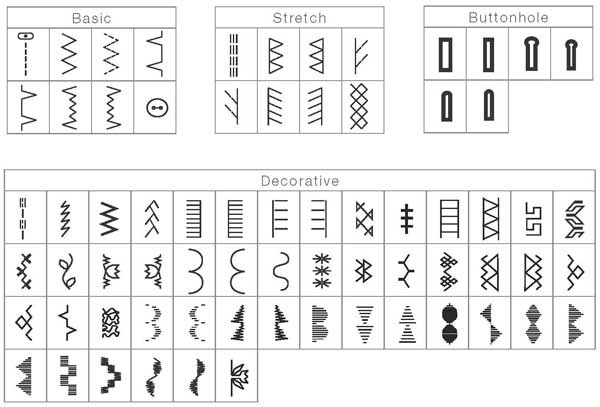 How many stitches do you need?
You actually have the choice of purchasing a sewing machine that accommodates a lot of stitching types or going for something that has those stitching types which are necessary. Do not tempted to purchase a machine just because it has so many stitching choices; chances are, you will not even use most of the stitches available in your device. So, decide on this aspect wisely by knowing which stitches will be useful for you and which stitches you do not really need.
What are the attachments and feet?
Depending on what you will be trying to make, those who are trying to make garments would work well with zipper foot, buttonhole foot and button attaching foot. However, if you are into making quilt, you might want to look for sewing machines with spring action foot or walking foot. Although many machines may actually come with all of these different foot types, the lower priced ones are an exemption as they may only feature limited types of foot.
Final Say
Answer these questions thoroughly first as you narrow down your choices. Furthermore, you might want to ask recommendations from expert sewing machine users in order to make an informed decision.